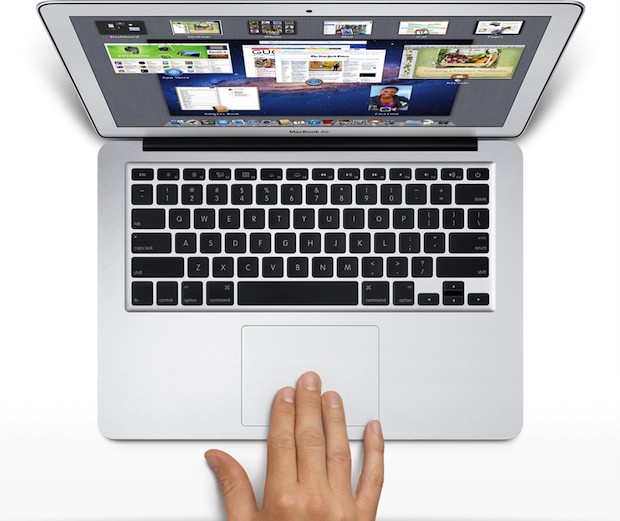 Most Macs have multi-touch capabilities these days, allowing for gestures to perform common tasks that would otherwise require keyboard shortcuts or additional clicking about. To use the gestures, you'll obviously need a Mac with multitouch capabilities, that means either a newish laptop with a trackpad, Magic Trackpad, or Magic Mouse. Some gestures require OS X Lion or later to use, and some gestures may have to be enabled manually in the System Preferences > Trackpad control panel. Without further ado, here's a bunch of helpful gestures for Mac OS X and commonly used Mac apps:
Finder, Mission Control, and Desktop
Push Windows Aside to Show Desktop – Four Finger Spread
Activate Mission Control – Four Finger Swipe up
Switch Desktops & Full Screen Apps – Three finger swipe left or right
Mission Control All Windows for Current Application – Four Finger swipe down
Zoom Into Window in Mission Control – Two finger swipe up over window
Open Launchpad – Four finger pinch
Drag Windows – Three finger hold and drag over window bar
Tap to Click – Tap with a single finger
Right-Click – Two finger click
Scroll – Two finger swipe in direction to scroll
Safari, Chrome, Firefox
Zoom In & Increase Font Size – Spread
Zoom Out & Decrease Font Size – Pinch
Go Back – Two Finger swipe right
Go Forward – Two Finger swipe left
Look Up Word in Dictionary – Three fingered double tap over word (Safari only)
Smart Zoom – Two finger double tap (Safari only)
Quick Look & QuickTime Player
Enter Full Screen – Spread
Exit Full Screen – Pinch
Scrub Video – Two finger swipe right or left (QuickTime only)
Preview
Rotate Image – Two finger rotate gesture
Zoom Into Image – Spread
Zoom Out Image – Pinch
Misc
Flip Calendar Pages – Two finger swipe left or right (iCal)
Refresh Tweet Stream – Two finger pull down (Twitter)
"
(Via OS X Daily.)